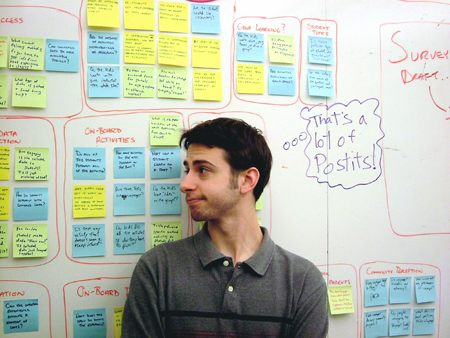 I'm the Acting Director of the Masters in Human-Computer Interaction at Carnegie Mellon University.
Before CMU I worked at General Dynamics Viz on the Personalized Assistant that Learns, a DARPA project to research and design artificial intelligence programming by demonstration tools for warfighters. While there I also created design patterns for mobile and distributed collaborative interfaces. User research and evaluation for these projects took me to dozens of military installations in the US and Iraq.
Prior work includes developing interfaces for cognitive tutor authoring tools at Carnegie Mellon, stage managing and lighting design for an opera in Italy, guiding Amherst College's technology outreach programs, studying set theory in Hungary, teaching children as a nature instructor, and working as a farmhand in Sweden.
I have a Masters in Human-Computer Interaction from Carnegie Mellon and a BA in Theater & Dance and Computer Science from Amherst College. I'm engaged to Shira Horowitz.
Contact
Say hi.